Hair
For step-by-step instructions on how to make Classical Buns and French Rolls, click the link below: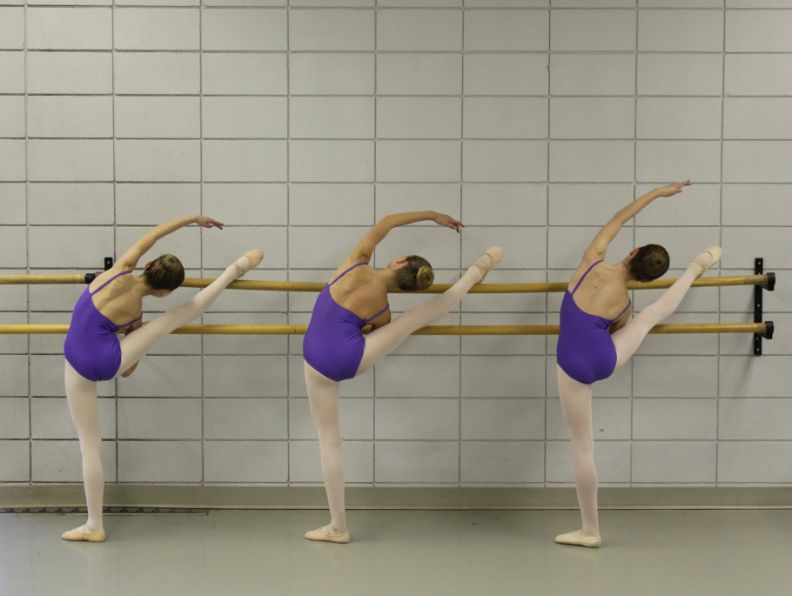 Dress Code
Purpose – The dress code is an extremely important tool for the correct development of technique and assists in preventing injuries. When the teacher can view the dancer's body clearly, they are able to make subtle adjustments that may eliminate future problems. Students should refer to the specifics of the dress code in the Uniform Requirements. Students must not wear torn or ripped dance wear to any class and warm-up garments must be removed prior to the start of class. Students should be groomed professionally at all times. Students should keep extra dance wear in their locker or dance bags in case of emergencies and ensure that their dance wear is laundered on a regular basis.
Makeup
Professional Stage Makeup is an essential part of performing. Stage lighting and the distance of the audience make the dancer appear washed out, "flat" and expressionless. The purpose of stage makeup is to add color to the skin and to exaggerate the features, making them clearly visible to the audience. Stage makeup that could in any way pass for regular, daily makeup is unacceptable for the stage.
All students will be required to supply their own make-up for performances. Students must wear foundation, eyeliner, eye shadow, blush, and lipstick. The colors are chosen by the school and must be as listed on our make-up kit (see below).
Pointe Shoes
Students in Grade 5 or above will be assessed for their readiness for pointe shoes. A student must be conscientious, serious, and physically strong before actually going on the toes or damage can be done to the body.
Fitting Pointe Shoes
---
Sewing and Tying Pointe Shoes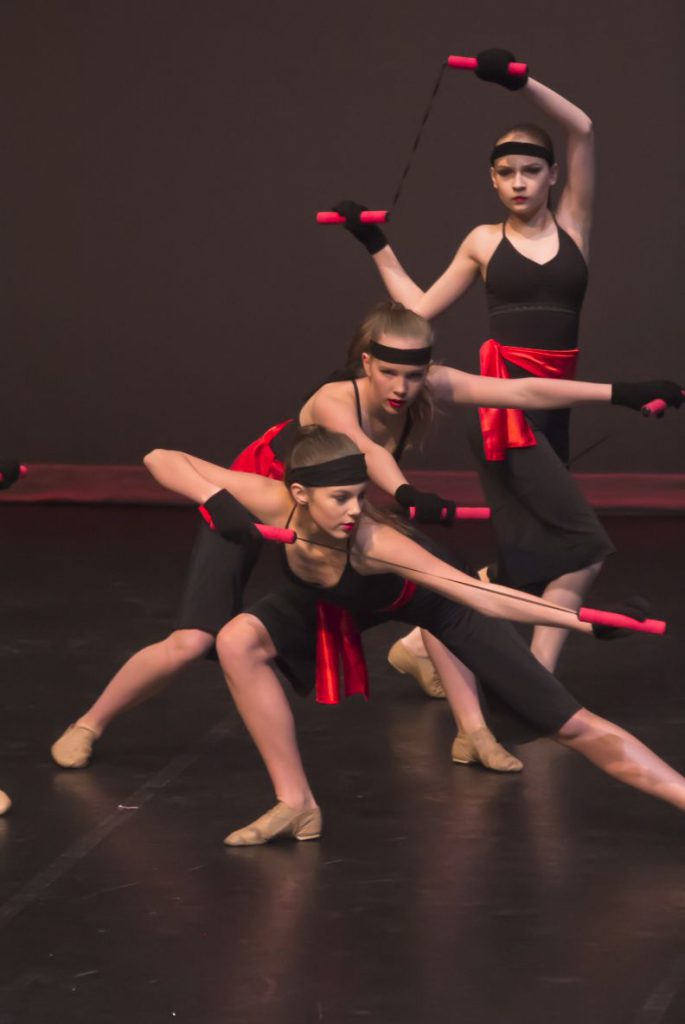 Costuming
The Edmonton School of Ballet has an extensive wardrobe consisting of thousands of costumes for all dance styles.
All costumes are provided for students of the Dance Program for all group performances with the exception of tights, jazz pants, and shoes which dancers are responsible to provide for each dance. New tights/jazz pants are required for performances.
Students are responsible for the care of all costumes provided for performances. Please remember that there is absolutely no eating or drinking (except water) while in costume. Students will be charged for repair and cleaning costs if they are damaged or soiled beyond regular use. Students must return costumes in the condition they were received, on a hanger with a name tag and all accessories carefully attached. All students, regardless of age, are required to use deodorant while in costume. Every student should own a garment bag which they can use to transport costumes, should the need arise (i.e. Alberta Dance Festival and other competitions).
Costume Rentals
Students of the Edmonton School of Ballet may rent costumes for solos, duets, and other student works outside of their regular classes. To make an appointment to rent costumes please contact the school office.
Theory
---
Cecchetti Theory
Cecchetti Grade 1 Theory
---
Cecchetti Advanced Theory
---
RAD
RAD Content
RAD Intermediate
RAD Advanced